Hurt? Call The Wolf Pack™!
If you were injured in an accident that wasn't your fault or if you have a disability that prevents you from earning a living, The Wolf Pack™ is here to help fight for the compensation you deserve.
Get Your FREE Case Review
Getting Help
Is Easy
We know how stressful your situation is, so our team of experienced legal professionals is here to make things easy for you. Let us deal with your case so you can focus on what is most important: recovery.
We'll Fight
for You
Our clients are the most important members of our pack. That's why we'll give our all defending your rights and demand justice on your behalf. Some lawyers' are all bark and no bite, but our success on our clients' behalf speaks for itself.
No Upfront
Fees
It's simple: you don't owe us a dime unless we win for you! We work on a contingency-fee basis, so if you or a loved one has been injured in an accident, you have nothing to lose and everything to gain by contacting us.
Your Oklahoma City Personal Injury Law Firm
There is a reason The Wolf Pack™ is known as a name you can trust. Our personal injury attorneys have a reputation for securing millions in settlements on our clients' behalf. We always do everything we can to help injured and disabled Oklahoma residents just like you seek the maximum compensation they deserve for their losses. Our team of lawyers is here to serve as your fiercest advocate. We're dedicated to delivering results for our community when they need us, and we're ready to help you, too.
See What Our Clients Are Saying About Us
Colbert Cooper Hill was amazing handling my case! Denise Roberts who was my ACP for Kevin Hill was so delightful working with. She kept me informed on the progress of my case, and if I had any questions she was always there to explain things to me. I highly recommend Colbert Cooper Hill!!
-Shaina Pennington
I have had great outcomes with Colbert Cooper Hill Attorneys and Brandy West is the one that I call when I have any questions .
-Shannon Smith
John Colbert and Ruth Torres are literally the best two people to have in your corner! They fought for me from the very beginning. When my world was turned upside down, they gave me that much needed glimmer of hope. I'm so very thankful for all that they have done for me. They're straight shooters that truly know what it takes to get you what you deserve. I don't know where I'd be right now with out them. They've been such a blessing to my family and I. I highly recommend using the Wolf Pack, because they truly do have your back!!!
-Amy Richardson
I was referred to Colbert Cooper Hill by a family member. Ruth Torres has been amazing. She has been such a big help to me. I wouldn't know what to do without John and Ruth. Ruth answers my emails and calls right away I don't have to wait. While you're in pain and you need help you appreciate not having to wait for answers. I just want to say thank you Ruth for all your help.
-Cindy Adams
Since my injuries back in 2016, I have gotten the medical treatment and the compensation needed while undergoing the much needed surgeries. Thanks to all at Colbert Cooper Hill! Special thanks to Brandi for the excellent job keeping me informed and keeping me thinking positive. You're awesome!
-Angie Washburn
My case manager Kathy made the whole process simple and whole process went perfectly. Anybody looking for real results in their case look no further this is the Law firm to use I highly recommend this Firm!!!!
-Lefty Douglas
Was in a auto accident oct 1st 2018. Hired Colbert cooper and hill to represent me. I was handed over to Denise Roberts and she preformed her job professionally and with a great deal of speed. I was able to collect my check in just over a year, which she told me was rare. I highly recommend this firm and a Big thank you to Denise for her hard work! extremely Happy!
-John Osborne
Colbert Cooper Hill Attorney's have been amazing with my Worker's Compensation Claim. I was new to all of this but they took care of everything from start to finish. Ruth took the wheel and kept me in the loop. Which is great because I was busy healing. I've learned so much and super grateful I was referred this firm.
-Monesha Hornbeak
I've never had WC claim before I was referred to Jeff Cooper. He's a good attorney his asst Whitney is very knowledgeable and nice. The receptionist Cindy was always pleasant. I would definitely recommend this firm.
-Daci Placker
I highly recommend Colbert Cooper Hill Attorneys. I was injured on the job and clueless where to begin. They have been super helpful and understanding. Brandy West ( I'm not sure of the exact job title ) has been amazing. She explains when I dont understand. Without being condescending. This poor woman gets emails and texts from me constantly. Yet she always replies within a reasonable amount of time and with a "virtual" smile
-Krissie Stanton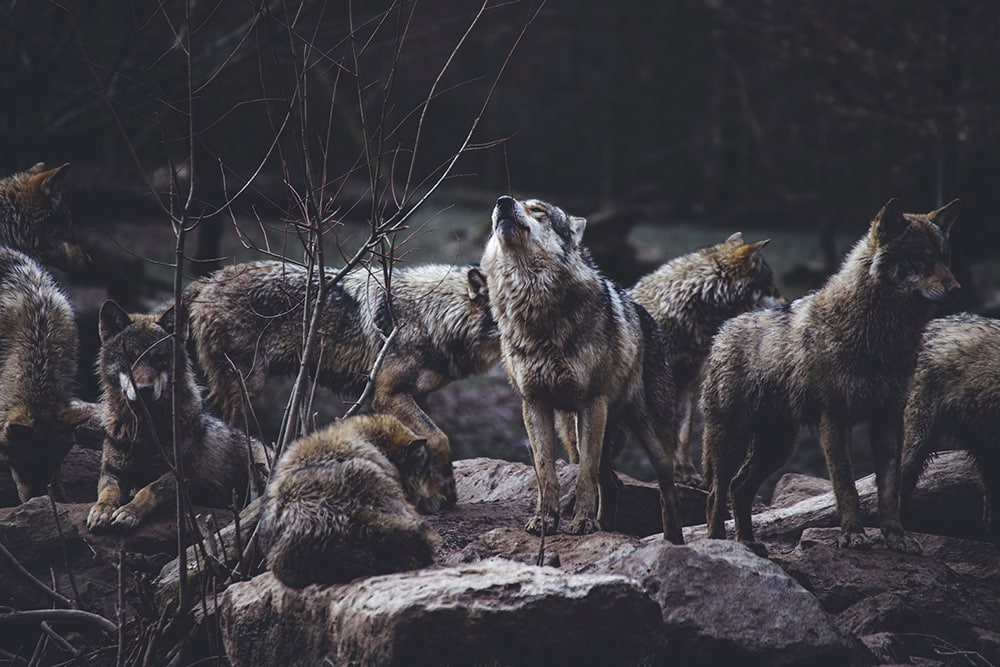 Injured? Let The Wolf Pack™ Fight For You
We know what you're going through is difficult, but you don't have to go through it alone. The Wolf Pack™ and our team of personal injury lawyers are dedicated to helping Oklahomans and their families seek the financial compensation they need to help with medical expenses and other losses and move forward with their lives after an accident.
You can count on us to be there for you throughout your case, from start to finish. If you've been injured in an accident, you deserve reliable help seeking the money you need for your losses. The sooner you reach out, the sooner we can start to build a case on your behalf.
Why Should You Choose The Wolf Pack™?
When you've been injured in an accident that wasn't your fault and your medical bills are piling up, you need a fierce ally in your corner who can help you fight for the settlement you need and deserve. Our aggressive, professional, and experienced legal representation makes The Wolf Pack™ a name you can trust. Our team of personal injury attorneys will fight tooth and nail for the financial compensation you deserve for your losses.
Our accident lawyers have extensive experience helping the people of Oklahoma who have been injured in accident motor vehicle accidents (including car, truck, and motorcycle accidents), as well as cases involving workers' compensation for those who have been hurt on the job, and more.
Our lawyers also work with people applying for or appealing Social Security Disability claims and are here for your counsel in all your personal injury needs. If you need help with your disability claim, or you were injured in an accident that wasn't your fault, The Wolf Pack™ is here for you. Contact us today to learn more through a free case review.
Results That Matter
$300,000
Auto Accident
$280,000
Auto Accident
$267,000
Auto Accident
$260,000
Auto Accident
$132,500
Auto Accident
$100,000
Auto Accident
$25,000
Personal Injury
$20,000
Personal Injury
$10,000
Personal Injury
Put an Award-Winning Firm on Your Side!